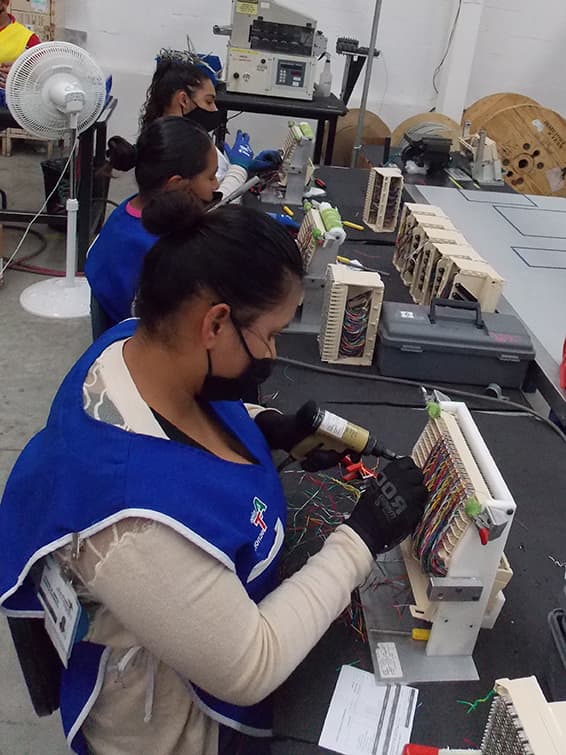 Trusted Experience
Comtest Networks enhances the experience of broadband for millions of customers around the world. With its suite of broadband products, Comtest improves the quality and reliability of next-generation networks and services.

No two customers are alike. That's why at Comtest, we offer custom-design services that address customer-specific applications. Our engineering team has decades of experience, ensuring optimum design, done right the first time. Comtest Networks' manufacturing facility is complimented by contract manufacturing facilities in the USA and China to guarantee production capacity for any volume when needed.

Comtest's extensive support and distribution network meets the needs of service providers, equipment manufacturers and installers on six continents every day. Our goal is to deliver innovative solutions to critical elements of the network while maintaining reliability, quality and on-time delivery at a competitive price.

A Culture of Responsibility
All Comtest products destined for deployment within the European Union comply with Directive 2002/95/EC of the European Parliament and of the Council of 27 January 2003 on restricting the use of hazardous substances in electrical and electronic equipment.

In support of Telcordia's Notice to the Industry dated November 2006, Comtest will continue to use lead-based (Pb) solder and components compatible for lead-solder manufacturing in products deployed in North America and other jurisdictions without RoHS-type legislation. For non-soldered, non-performance-related components such as face plates, card ejector tabs and metal chassis, Comtest utilizes materials that comply with the RoHS directives of the European Union.

Comtest implements a Tin-Silver-Copper strategy to facilitate the migration to lead-free soldering when required.